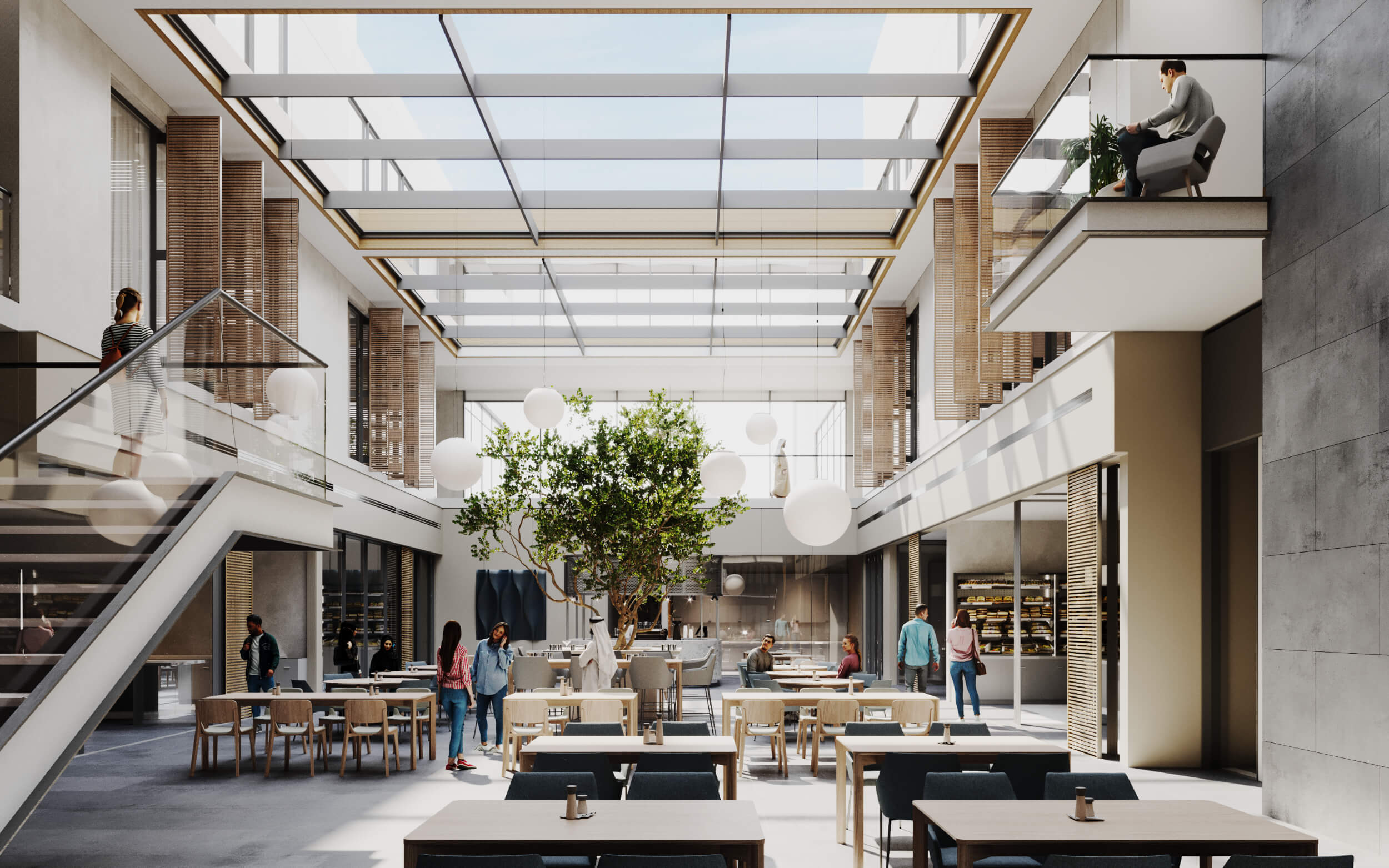 VOCATIONAL COLLEGE
The vocational training college is a distinctive facility which holds training programs for the colleagues and partners, and offers Vocational certificates and Diploma programs for Saudis interested in the culinary arts, hospitality events and hotel operations.

As a training facility, the college incorporates ample space and amenities to provide world class training programs and hands-on practice for its students.

Facilities include lecture theatres, classrooms, labs, spa/wellness training, and hotel back-of-house mock-ups. A fine dining restaurant with training kitchen, a beverage training suite and a kitchen demonstration theatre are included to cater for the needs of the culinary arts students.
Categories

Tags

Inwestor

Studio International Engineering Consultants

Data realizacji

2021